Osteopathy can treat a range of musculoskeletal problems offering effective pain relief for issues such as back pain, joint pain, headaches & muscular strains. Please take a look below at the various conditions osteopaths are able to treat. 
Back Ache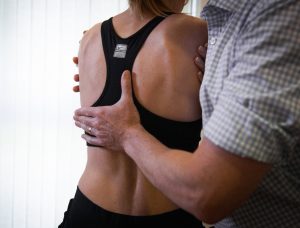 Back Ache
Back pain is extremely common – over six million patients visit osteopaths each year, and back pain accounts for over 50% of those cases.
Pain exists for a reason. Your back will tell you very quickly when things aren't right, because the longer spinal faults go unchecked, the more widespread the strain suffered by the skeleton as a whole. The role of pain is to make us aware of the fault, so I can help fix the problem.
Most people will suffer with back pain at some point in their life. It can vary from a minor niggling ache to a severe incapacitating pain that can spread to other areas of the body.


Causes of back pain include:
Chronic postural problems
Unsuitable seating
Unsupportive beds
Inappropriate lifting
A sedentary lifestyle
Stress and anxiety
Accidents
Sports injuries
Pregnancy
Obesity
The cure for an aching back lies in persuading stiff and painful spinal joints to move, while at the same time stretching and strengthening the surrounding soft tissues to create control and stability in the back. This is something I specialise in by helping you to understand, isolate the source of the problem, treat the pain, and give you advice on how to prevent it from recurring.
To learn more, or to make an appointment, please phone or email one of our clinics.
Sciatica
Lower Body Joint Pains
Neck ache and whiplash
Upper body joint pains
Work-related aches and pains
Arthritic and rheumatic pain
Minor sport injuries